Hope everyone is enjoying pinching strangers, eating bangers and mash, and drinking Guinness! In all honesty, I think us Americans, the majority of us not being Irish (although, believe it or not, I am a quarter!), tend to celebrate this holiday more than anyone else. I mean, any opportunity to consume copious amounts of alcohol right?
But I think it is equally important for us to understand the background of St. Patrick's Day. In case you were unaware, this day, as well as Valentine's Day, are actually feast days for those saints. St. Patrick was actually born in Britain in 387, and was captured by Irish pirates at the age of 14, when he was taken to Ireland and forced into slavery as a shepard. Keeping his faith in God throughout his slavery, he received a vision telling him to go to the coast as his freedom was near, when he got the chance, he did so and was taken back to Britain by some sailors. Later, he is compelled by another holy vision to become a priest, and later still, a bishop. After this, he returns to Ireland, which is primarily Duids and Pegans, and begins to convert hundreds and thousands and even builds churches across the country. The green associated with him is primarily related to his heavy usage of the 3-leaf clover to explain the holy trinity. Later in his life, he dies on ON MARCH 17th in Saul, which is where the first church he built in Ireland resides, and is where he is believed to rest today.
With that being said, I must say that the profoundly Irish-Catholic tale that just unfolded makes me a bit hungry… Luckily now in days, we don't have to worry about potato famines either, because I want to send some praise to one of the best pseudo-Irish dishes I've had in my time here at Purdue. And I'm talking about the Fish & Chips you can get from our very own 9 Irish Brothers.
I say "pseudo-Irish" simply because the dish itself is more well known as a British dish, in fact, it is known as THE official dish of Britain. But regardless, the folks at 9 Irish Brothers really know what they are doing. My girlfriend texted me the other night saying that she had an odd craving for fish and chips, and that if I would go out to get some with her, she would buy… Well I'm not going to say no to such an offer! Lo and behold we find ourselves at the West Lafayette 9 Irish and order us 2 half-orders of the fish & chips pretty much as soon as our waitress has welcomed us to the table.
Growing up Catholic and having been to fish fry's every lent for the past, say, 23 years, I would have to say that I like my fish… battered, and garnished with a little lemon and a generous portion of tartar sauce, and have come to appreciate such a meal more than your average salmon-catching grizzly bear. With that being said, I have yet to be disappointed by this meal. With these whitefish fillets, battered in a harp lager batter, and served with some pretty fantastic chips, it would take a special kind of person to not appreciate such a luxuriously simple, and comforting meal.
So while it may be a generally British dish that I find myself at this restaurant for, keep in mind that they have many other great traditionally Irish dishes, and that with the live Celtic music, and well… a rather large bar… it is hard not to enjoy the place! If you have never been, I highly recommend trying it out! Even if you are not typically into the more traditional fare, this would be a great place to confidently expand your palate knowing that you are getting the real thing.
And with that, I leave you with a poem that St. Patrick wrote during his times of (no doubt Fish & Chipless) years of slavery;
"Christ be within me, Christ behind me, Christ before me, Christ beside me, Christ to win me, Christ to comfort and restore me, Christ beneath me, Christ above me, Christ inquired, Christ in danger, Christ in hearts of all that love me, Christ in mouth of friend and stranger." –The Breastplate, by St. Patrick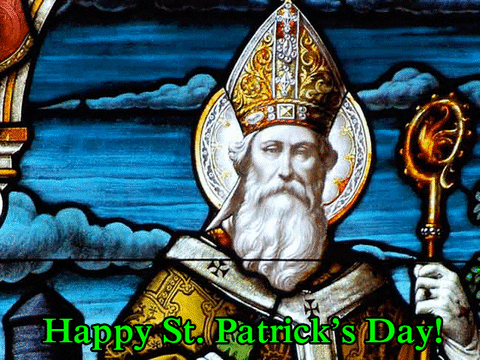 By: Sam Martinez, DTR
Purdue University '15
Cooking Instructor